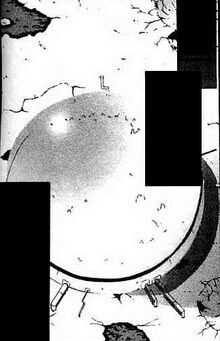 Eden as of the latest chapter of the series is the only known city on earth due to the mass fire that engulfed earth. It is said to hold 3/10 of the original population which was 10 billion at the time. The location is currently not known either,
Appearance
Edit
Eden is a large dome city in the series which is meant to be able to withstand fire from any weapon. It is spherical in size and is able to hold more than 3 billion people so it is presumably bigger than most cities on earth in current time.
Key Features
Edit
The key features in Eden are notably that it is divided into sectors and areas, along with Heaven's tower which is home to Area Zero which is a key place within the series.
All of Eden's electronics are said to have run off Mother in the series who is the "Central CPU"